---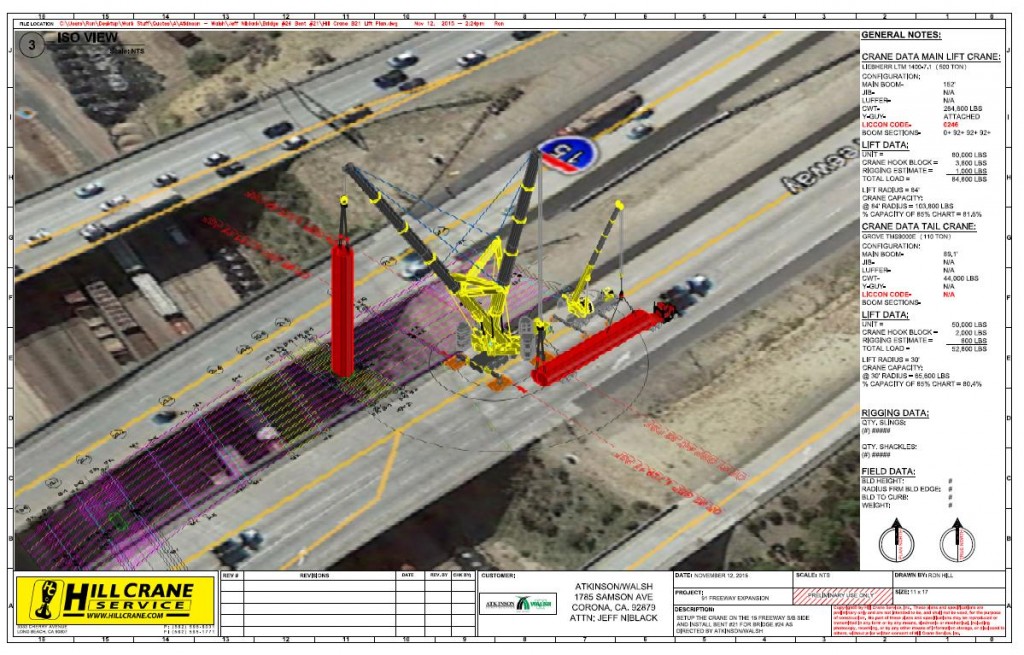 As Southern California's leading crane service provider, Hill Crane Service already has a proven track record in a wide range of industries – from refinery work to electrical infrastructure.
In addition to our growing list of completed projects, we are proud to announce our contribution to the completion of 91 freeway expansion project in Southern California. The key to completing this project was maximizing the use of our Liebherr LTM 1400-7.1 (500 Ton) and Link-Belt HTC 8690 (90 Ton). Using these cranes made it possible to lift, move and transport the cages that are 80′ long and weighed about 80,000 lbs. Working with a challenging environment plus the unstable nature of the cages proved that Hill Crane can complete any project despite all the challenges.
We would like to thank all those who helped us to complete this project, especially the involvement and coordination of locals and state agencies to close major southern California freeway while we positioned the crane on the 15 freeway to install the cage. This involvement was vital to the completion and success of the project.