---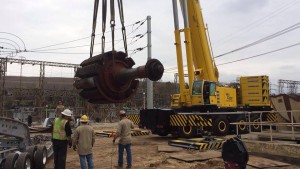 Lifting and moving extremely large or heavy objects is a  lot easier with the help of a rigging company. These  companies are often employed in a construction or manufacturing industry. If your business needs a help  from a company that specializes in rigging, there are few  things to consider before  choosing a rigging company.
 Credibility
Credibility is one of the most important assets for any company to have. A credible company delivers better service. The best way to check credibility is through reading testimonials on the websites and also the reviews that are posted online by previous clients. Potential clients will opt for a company with positive feedbacks. Through the feedback, you will be able to get an idea of the quality of services you will get. You can also request the company for any personal references of their previous clients.
Expertise
 Of course we all want to work with someone who knows precisely what to do. A company with highly trained, experienced, and motivated staffs will be able to work more efficiently and effectively that will deliver quality results.
Insured and licensed
Always choose a licensed company for they are sure to deliver an impeccable service. Checking whether or not the company is certified to extend such service is important. Licensed and certified businesses provide guaranteed services to their clients. You should make it a point to check the registration and licensing details. Do they have a valid license? Is it an authorized agency undertaking rigging services? Before choosing a service provider you should also check whether it is accredited by the state.
Experience
It is very essential to hire a rigging company who has been in the business for a long time because they have achieved the necessary amount of practice. This will ensure that they do an excellent work for you as they know well the factors that will make a rigging plan successful. A company stands long only when it is able to deliver a good in addition to satisfying result and so choosing an experience company means clients will have the best service possible.
Safety
Safety is another thing that one should remember when looking for a rigging company. Safety is the prime concern when dealing with any type of heavy equipment or machines. Check the safety rating of the company. Do they follow a specific safety procedures? Are the workers given the appropriate attire during operations?