---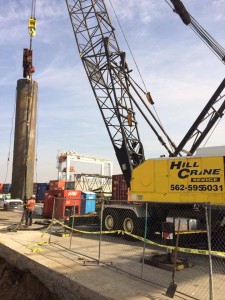 For anyone who is searching for a rigging service, you certainly must know a little bit of   what these professionals, what they do and the importance of their job.
Rigging Service are usually employed in a construction or manufacturing industry. In  these type of environment, the rigger typically assists with the movement of heavy  equipment and cargo by calculating the size and type of connection required for a  particular lift, selecting the slings to lift the load, attaching the slings to the load and also  assisting in controlling the load as it is raised by a crane. Riggers also select pulleys or  blocks intended for lifts, and maintain rope as required. Riggers then secure all slings  and rope as well as store them as required. Riggers are essential in the construction  involving ships, meaning they are employed by shipyards. Riggers work in the  entertainment industry too, moving heavy scenery elements and other equipment.
Riggers tend to be highly specialized to moving work that cannot be achieved by ordinary    means and use equipment specifically designed for moving in addition to lifting objects  weighing hundreds of thousands or even an incredible number of pounds or kilograms in  places where regular material handling equipment cannot go.
Due to highly specialized nature of the work riggers do, it is one of the few remaining occupations which could only be learned through apprenticeship. It involves experience and training. Experience is gained through on-the-job learning along with formal apprenticeships. Training may be by means of courses given by a company or knowledge acquired from seminars and courses offered by schools. Rigger requires both experience and training. Riggers must have good stamina and strength and a thorough knowledge of lifting and moving heavy objects. Endurance, good judgment, detail orientation, good eyesight and good hearing are essential characteristics. Riggers must have excellent communication and be able to follow and give directions. They must have the ability to work effectively together with a team and also follow safety precautions all the time because the nature of the work can be potentially dangerous.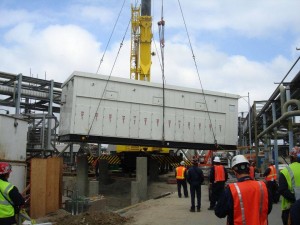 Riggers have to work together as a team, and there has to be an environment of trust among riggers because of the potentially dangerous nature of rigging. Rigging work is a crucial aspect of every project. Make sure you work with a company that specializes in training and preparing such professionals in order to make sure that you don't have any unpleasant surprises within the construction site. Rigging labor could be the element that determines whether your project is successful or not. Hill Crane Service has been in the rigging industry for over 63 years. We ensure thatevery load is supported safely and properly. We are also a member of SC&RA (Specialized Carries & Rigging Association), an organization committed in providing the unique information and any other lawful activities members need to safely, legally and profitably transport, lift and erect oversize and overweight items