At Hill Crane Service, safety is priority one. It's the cornerstone of our success and part of our corporate DNA. Every Hill Crane Service employee is trained from day one to respect and live up to our longstanding culture of safety.
We pride ourselves on cultivating safe,healthy working conditions where accident prevention is promoted at all levels of our organization and our activities. As part of our safety culture we've adopted several procedures and systems including:
Tailgate Safety Meetings
3-point lift inspections
Quarterly company wide safety meetings
Strict Anti-drug and Alcohol programs that exceed      Department of Transportation (D.O.T.) standards
Daily safety topics
All employees carry a L.A.R.S.O card 
OSHA Inspections forms
Pre-trip inspection of all equipment
Extensive IIPP and health and safety programs/manuals
Our safety is reflected in our Experience Modification Rate (EMR):
One of the lowest in the industry!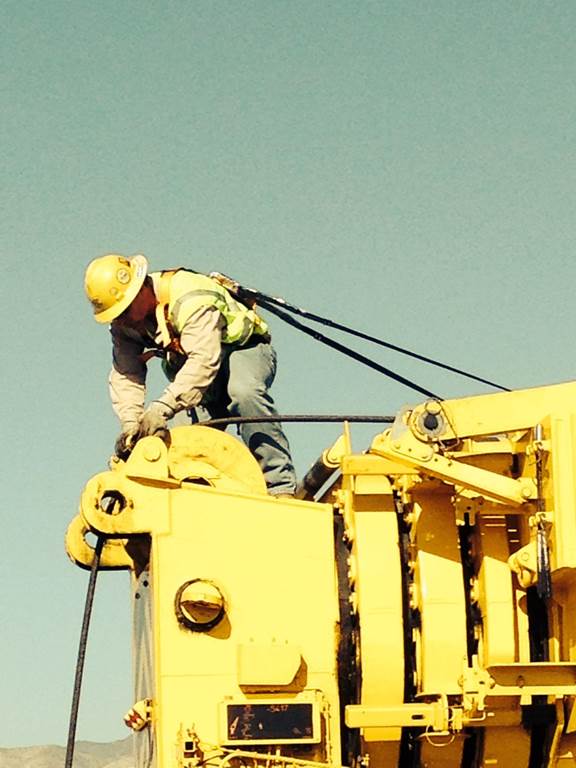 In fact, aggressive safety efforts are made as early as the pre-job planning phase. We work with clients to identify job site difficulties and safety concerns and work to provide solutions. As part of that process, Hill Crane Service uses a number of different tools from 3D job planning in Autocad, to Liebherr Liccon Planner a program supplied by Liebherr Cranes.
We can also reconstruct the job site in a virtual 3D computer environment drawn to scale which allows us to perform the lift in virtual reality. Using that high-tech modeling, we can proactively address any questions or concerns and identify potential risks.
For us, safety is one part of the job that never ends.