---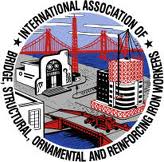 It's not every day you can add the strength and experience of 5,000 skilled workers to your corporate roster. But that's exactly what Hill Crane is doing as we expand our service offering to include the best rigging services available in the market.
Hill Crane is proud to announce the company has become signatory to Ironworkers Local 433 . The local represents 5,000 union ironworkers in Los Angeles, Las Vegas and the surrounding areas, and is part of the International Association of Bridge, Structural, Ornamental and Reinforcing Ironworkers.
As advocates of safety, Local 433 is known for it's a world-class training programs and commitment to creating better work environments that make jobs safe and effective for all. 
During the coming months, Hill Crane will draw from the union for projects that require advanced rigging and signalmen. It's a win-win situation that drives new business opportunities for Hill Crane, while providing new employment opportunities for skilled, local workers.
Our goal has always been to be a one-stop partner for our customers, and this is just one more evolution of that philosophy. We are pleased to welcome Local 433 to the Hill Crane family, and look forward to working with them over the coming months.