---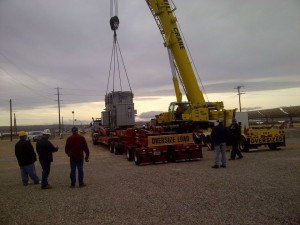 Planning to transport heavy materials from one location to a new one?
Hauling over-sized or heavy loads requires special preparation and considerations to guarantee a smooth and safe process. You need to have the right tools, vehicle, the right license and many other things. If you think you can't handle all the requirements, then it would be wiser to seek the help of heavy haulage companies. These companies provide effective plan along with strategies to handle and deliver the load without any damage.
Decide on the right vehicle
Different equipment require different kind of trailers for hauling. Depending on what kind of heavy load you are going to move, knowing the accurate weight, dimension and characteristics is important on choosing the most appropriate transportation vehicle.
Look for a reliable hauling company
Transport companies should have qualified and experienced employees who are expert in handling this type of job. Having good reviews or testimonials means the services is the best and gaining the trust of potential clients is easier. Taking time and doing research is the right way to find the most reliable heavy hauling company.
Secure essential legal requirements
There are specific guidelines associated with moving heavy equipment or loads. Make sure that the entire transportation process complies with legal requirements. Be sure that no laws are violated both from the point of origin to its destination. Permits and Licenses are based on the size and weight of the load, and also if it is a hazardous material.
Prepare your load
Just before packing the load read very carefully the manufacturer's manual and strictly follow the instructions. Adhering to the manual is necessary to be able to prepare the load well for any unfavorable conditions it could encounter during the transportation process and to make sure it will reaches its destination safely.
Get a quote
Rates vary among transport companies it also depends on the location as well as the type of materials to be hauled. Since charges are different, it is necessary to call for a quote to make sure you will not pay too much and contact several companies to compare rates.
Advance preparation plus research will make the hauling process a lot easier. Working with a professional company can provide you a safe and smooth experience making sure you reach the destination with safely and efficiently.